Hello, hello! I'm back after a much-needed break and horrible morning sickness.
Several months ago I was talking to one of my best friends. And I asked for his honest opinion of which book idea I should work on next. As I rattled off each ideas his "ooh's" grew more enthusiastic until finally when I was done he said, "Okay… my honest opinion, is that you need to learn how to mass produce so that you can write every idea you have."
And I felt that in my soul.
I started writing even MORE and FASTER than before. I worked up my own process into what I call a "half-draft". (Cramming the bare bones of a novel into 30k words and then editing from there). And when I realized I could actually "mass-produce", I suddenly saw my work with a clearer vision.
I saw my books in different places with different audiences. I saw different platforms and distribution. I saw the books that strongly fit into the traditional publishing market and the ones that were better suited elsewhere. I metaphorically looked at the several projects in my lap for the last five years and said to myself, "People should read this."
And on top of all those revelations, the most glaring one was:
This Beatles book is going to be impossible to publish.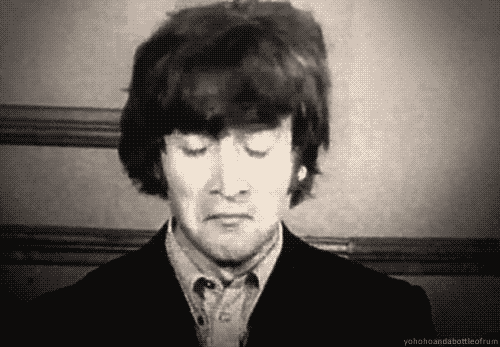 The copyright issues of using real people, real songs, real events is kind of a nightmare. Which, I knew (slashed ignored) that problem when I first began the novel years ago. And now I'm here like, "What do I do with this thing?"
So I thought…
If I can't sell it… what if I gifted it instead? … To YOU… FOR FREE. I've talked about it for so long on this blog and besides I have a lot of other projects that I could develop for publishing.
The reason WHY I wrote the book in the first place was because an elderly writer on hospice gave me this advice, "Take the strangest idea that you have and write that." … Well, the strangest idea I had (at that time) was a time-traveler who was forced to go back in time and marry John Lennon away from his band. That advice liberated me from expectations, and I wrote a whole ridiculous book just for me. And since I wrote it for myself for fun, I don't see why you can't just have it for fun.
So I'm releasing Love Me Do here on the blog. Totally for free. One chapter every Thursday starting in February.
*This will NOT effect "Kid's Say the Darndest Things" that will still come out the beginning of every month.*
>>Click here to learn more about Love Me Do and read the "back cover blurb"<<
*You do not need to know anything about The Beatles to enjoy the book. Although fans would probably enjoy this book best, it was written in such a way that a non-fan could easily follow along.*
I'm SUPER resisting the urge to tell you how convoluted the plot is. And that it's kinda dumb and hasn't seen a professional editor. But I'M NOT GOING TO TELL YOU ALL THAT OR HOW BAD IT IS, SO FORGET IT!
I'm terrified of putting myself out there, but I am doing it anyway! And speaking of putting myself out there… I'm also launching a Patreon in a couple of weeks! So even though the entire novel will be released FOR FREE one chapter a week on this blog you can support me by becoming a Patreon and get lots of monthly goodies like early access to chapters, sneak peeks of other projects and even a physical signed copy of the book in the mail!
Stay tuned for lots of fun "behind the book" stories and mark your calendars, Chapter One posts on February 3rd.